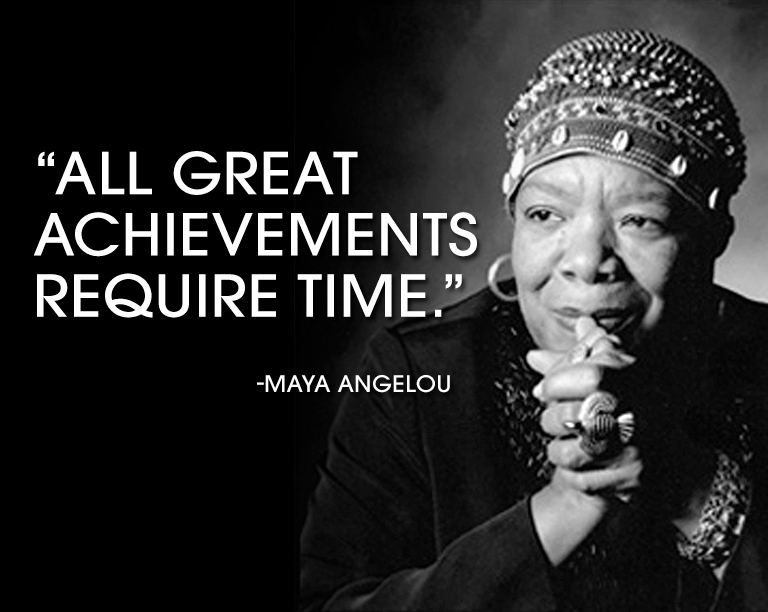 So I recently met a young lady who created a 30 Before 30 list for her 29th birthday. She wrote a list of 30 goals she wishes to accomplish by the age of 30. I am working on 25 Before 25. I'm currently 22 years old so I have some time to accomplish the goals on my list. I wrote them down to keep them in my sight. Like
Latoya Early
says we must "Write the Vision."
Now I'm taking a huge step by sharing my goals on my blog. I chose to share them on the premise of certain scriptures from the Bible; both the Old and New Testament.
Habakkuk 2:2-3 NLT
2 Then the Lord said to me, "Write my answer plainly on tablets, so that a runner can carry the correct message to others. 3 This vision is for a future time. It describes the end, and it will be fulfilled. If it seems slow in coming, wait patiently, for it will surely take place. It will not be delayed.
Matthew 18:19-20 NLT
19 "I also tell you this: If two of you agree here on earth concerning anything you ask, my Father in heaven will do it for you. 20 For where two or three gather together as my followers, I am there among them."
Woo. Just writing the scriptures gave me some motivation to keep pressing forward towards my goals. I ask that you come in agreeance with me as I ask God to help me reach my goals according to His will. Also I'll agree with you as you make your list. Whatever age you choose. I shared my list with my mom and she along with her best friend are going to do a 50 Before 50 list. I'm not going to get myself in trouble by telling you how many years left they have until they're 50. What I found interesting is we have some of the same goals. It shows that no matter the age, people have common interests. So share your goals with others so they can help you and keep you accountable.
* I decided to write a little blurb explaining why each item is on the list. It's great motivation to keep in mind when I make certain decisions. I think to myself is this helping or hindering my goals. They are listed below in no particular order.
1. Photoshoot with Erick Robinson Photography
-Erick and I attended middle school together in Quincy, Fl. This young man has amazing talent when it comes to photography. God has blessed him to work with the likes of Tiffany Evans and LisaRaye. Even Nigel Barker from America's Next Top Model has complimented his work. For my 21st birthday I wanted to do a photoshoot with Erick had it planned out and everything but it didn't work out on my end. But as long as both of us have breath in our body and we're mobile I still want this photoshoot. I think a photoshoot just because is a great idea. I'd actually feel very official. And why not support people from your hometown?
2. Buy a car
-It would be so much easier for me to get to church and around the city. I used to want a car for my own selfish desires but now I just want a car so I can serve Jesus and help people serve Jesus by giving them rides to church functions.
3. Get an apartment
- Another selfish desire that turned into wanting to help God's beautiful people. Some people from church hosts potlucks and movie nights. I want to do the same. When family and friends come to visit I want to help save them money from a hotel. Lastly, there have been great angels (my friends and family) in Tallahassee who have allowed me to stay at their place for free. I want to pay it forward. (Yes I'll pay them when I can however I can lol.)
4. Graduate from FAMU
- I love my university but it is time for me to go. FAMU has taught me well and it's time for me to show what I have learned. It's been a long road here at Florida A&M University but I am an overcomer!
5. Go to a Pinky Promise Conference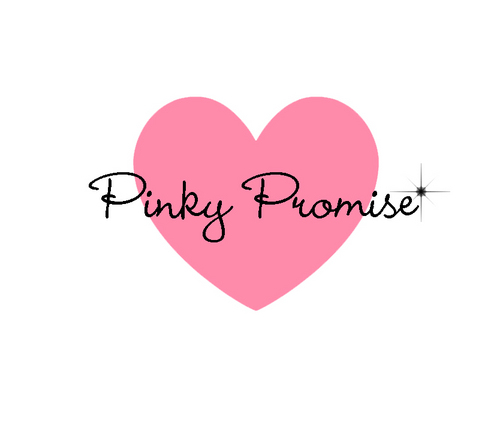 -Well this one is pretty much settled. I already had a young lady tell me I was going even if she had to pay for me to attend the conference hosted by
Heather Lindsey
. I was against it for awhile but how am I going to grow if I don't attend anything that will help me grow.
6. Start Graduate School
- I wish to attend
Belmont University
to study Sports Administration as well as the
Art Institute of Tennessee-Nashville
to get my diploma in culinary arts. What can I say? I have a thing for sports and food. My friends joke my husband will love me because of my love for sports and food. God has him in waiting somewhere over the rainbow lol.
7. Move to Nashville
- Three things. Music. Food. Sports. Need I say more? Nashville is a beautiful city.
8. Meet Oprah
-I have a collection of
O, The Oprah Magazine
covers. I wanted to be like Oprah when I was growing up. Now I still have some goals that align with Oprah but I have grown to understand that God has an individual plan for each of us. Growing up the joke was if you appeared on The Oprah Show AND Sesame Street you made it. But The Oprah Show is no more. I still want to meet her of course. I also love that she is an HBCU graduate. Shout out to the
Tennessee State University Tigers
.
9. Go to an NFL game
-It's football. Enough said. Though I'm a Navy Brat I spent a majority of my time in the South and we know football is very big in the South. Now I rather watch sports in their respective arenas instead of sitting at home on the couch. As I'm writing this I long for the season to start. Some of you know I work with the
Rattler Football Team
and practice is starting so soon. I'm excited!!! #RealWomenWatchFootball
10. Travel Outside of the U.S.
-Spain and England are at the top of my list. The Cheetah Girls are definitely the reason I want to visit Spain. I would like to see, what I consider, the other melting pot so England is on the list as well. My passport will not be limited to these two locations. How can Africa not be on the list? My beloved Guam is a US Territory. I spent 4 years of my life there and want to go back for a honeymoon and/or vacation. So let the adventures begin.
11. Start the BreAllyse Vlog
-Hey I like to talk. I have to work my way up to a talk show somehow. Since I didn't get interviewed by Oprah on her show hopefully I can interview her on my show.
12. Have a dance recital
-While living in Guam and Washington State, I collectively took ballet, tap, jazz and twirling lessons.When I see others dancing it inspires me to take lessons again. I want to participate in a recital for my family and friends.
13. Learn to swim
-Swimming is a must. I believe my water safety is important.
14. Go to organizations' conferences
-I am heavily involved on campus. My organizations will stick with me until I die. Again how can I grow if I don't attend their conferences and workshops to make me better for life and the organizations.
The National Society of Collegiate Scholars
,
Iota Sweethearts Incorporated
,
Zeta Phi Beta Sorority, Inc.
and the
National Association of Black Journalists
are just a few of my organizations.
15. Visit Marion, SC
-My mother was able to trace her paternal grandmother's roots all the way to Marion, SC. Before the search we knew we were the Sweets and Carrolls. We found some information about the Sweets.
Rev. Gospero Sweet
traveled from South Carolina to Gadsden County, Fl. Fun Fact about him, he is the great-great grandfather of Margaret Mitchell, author of
Gone with the Wind
. What else can I learn about my family?
16. Visit Rittman, Ohio
-All I know about my dad's side is we come from Quincy, Fl. Now I am already convinced there is some relation to our name and Rittman, Ohio. People probably moved down south or they moved up north. Who knows? I don't and I want to find out. Another fun fact, the name of the county Rittman is in is my dad's middle name.
17. Be a guest speaker at an event
-Another goal that deals with talking lol. I've spoken in front of the
True Love Waits
girls from my church before. It was a start and I want to do it again. So if you know someone looking to speak to young adults let me know.
18. Take a sewing class
-One time for my Proverbs 31 Ladies!!! I don't mind being a corporate woman but I don't see why we need to lose our domesticated qualities. I wish home economics was offered when I was in high school.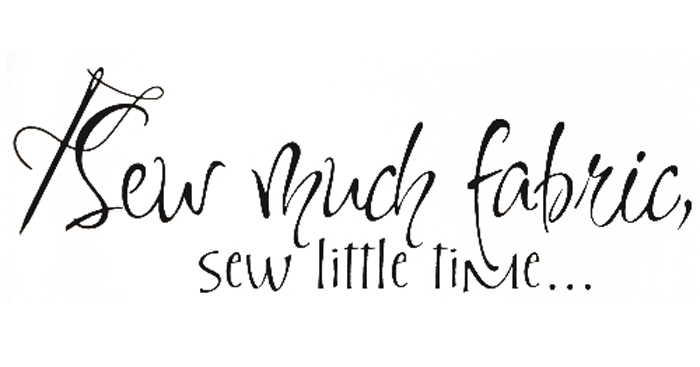 19. Take a cake decorating class
-Food once again. Food is art. Food is how I fellowship. I just want to cook and bake in my spare time. A cake decorating class will help me sharpen my skills.
20. Get published in Ebony Magazine
-What an honor this will be as a journalist to have one of my articles published in Ebony Magazine.
21. Become fluent in Spanish
-I took classes in high school and college and I'm still not fluent. Let's not talk about how the Chamorro language in Guam includes a Spanish dialect. I want to be more well-rounded amongst my peers.
22. Get Married
- Now if I'm not married by the age of 25 I won't be upset. I chose this for my list to show I won't give up on love. This time I'll allow God to write my love story. Funny how it's number 22 and I thought I would be married by the age of 22. It was a desire but I'm okay. Hey, I'm still alive.
23. Go on a 25 HBCU Tour
-I love my HBCU!!! I mean it's
Florida Agricultural & Mechanical University
what's not to love. I'm a Campus Ambassador better known as a tour guide for FAMU but I'll digress for now on why my university is great. I would love to travel and learn about other HBCUs. I'm currently working on a list of schools to visit. Our archrivals
Bethune-Cookman University Wildcats
are definitely on the list. Hey, they have Mary McLeod Bethune. It's something about those Historically Black Colleges and Universities. You just have to love them. #HBCUnity
24. Visit 25 Black Historical Sites and Monuments
-I just love black history. I want to visit the places I've read about and discussed in class such as Central High School in Little Rock, Arkansas. Or what about the Brown v. Board of Education National Historic Site? Black History is so amazing.
25. Try 25 New Restaurants
- Food made the list again!!! I wish to visit restaurants featured on the
Food Network
and
Travel Channel
. When I was younger I wanted Rachael Ray's job $40 a Day. Now I want Guy's job for Diners, Drive-ins and Dives.
Welp, there you have it. My 25 Before 25 list. Now this list did not come over night. I actually got stuck after number 21 for days. As you can see I now have to come up with a list for certain items on the list lol. It's so easy to read about HBCUs or Rittman, Ohio but I don't want to take the easy way out. I love to experience and be in the presence of history. I am releasing my fears and stepping up to the plate because I can do all things in Christ who strengthens me.
I challenge you to create a list for whatever age you choose. Once you create your list please share it with me. Use #ICanDoAllThingsChallenge and tag me so I can pray in agreeance.
Relax, Relate, Release,
~BreAllyse